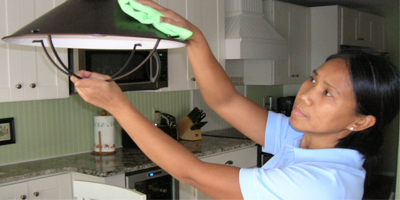 We provide Free Estimates so we may personalize our services to your needs and cleaning preferences.
We respect every home as a unique expression of each family's personal taste and lifestyle.
We may suggest a first time Deep Cleaning in problem areas or where past cleaning has been neglected or inadequate.
Maintenance Cleaning on a regular basis will maintain a clean healthy environment under normal conditions. Many variables may influence the time it takes to clean your home and need to be considered.
These Variables Include...
Size of your home, single or multi-level, high ceilings, tall windows walls.

Number of: people, pets, bathrooms, windows and blinds.

First time clean or Deep Clean.

Special Cleaning, such as: garage, lanai, inside refrigerator, inside oven, etc.

We are happy to discuss all your household or office needs and provide an in-home or on site free estimate. CALL: 941.780.3252